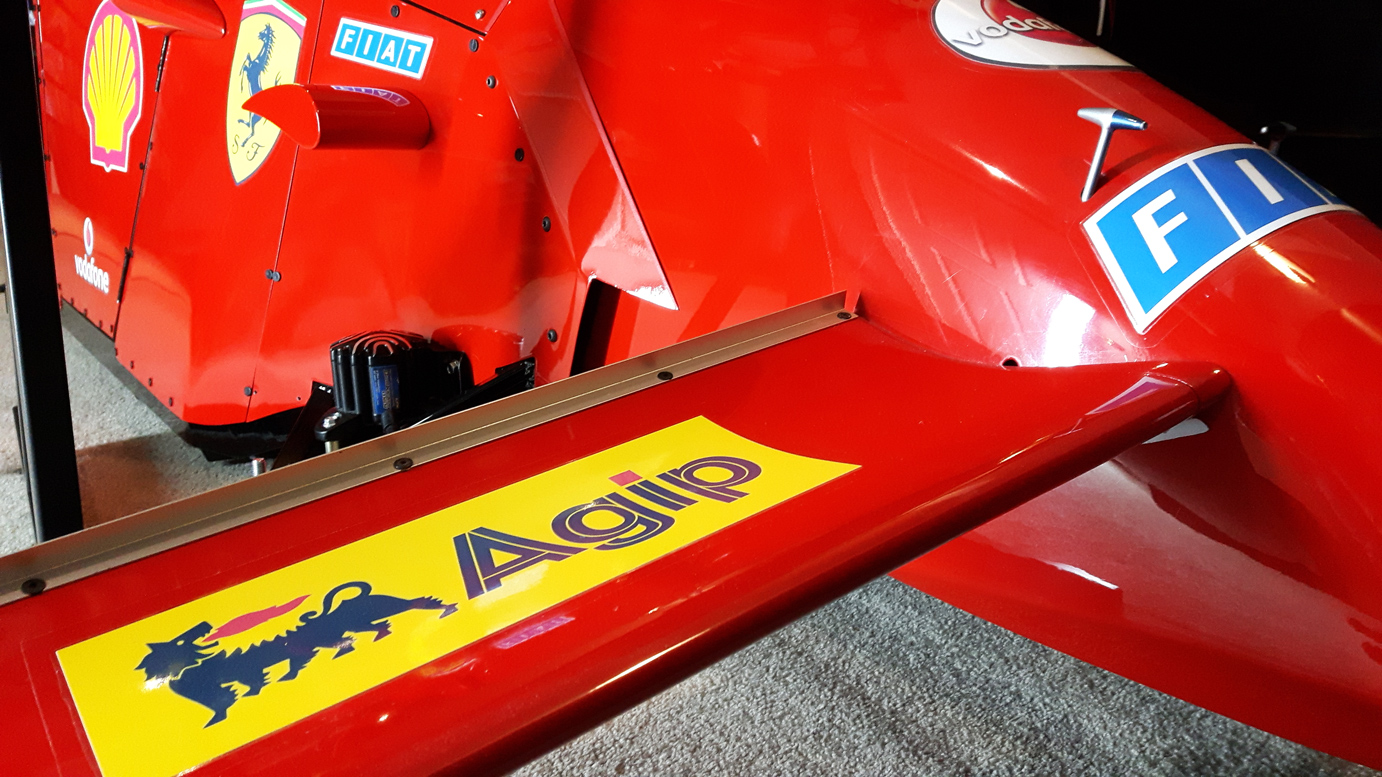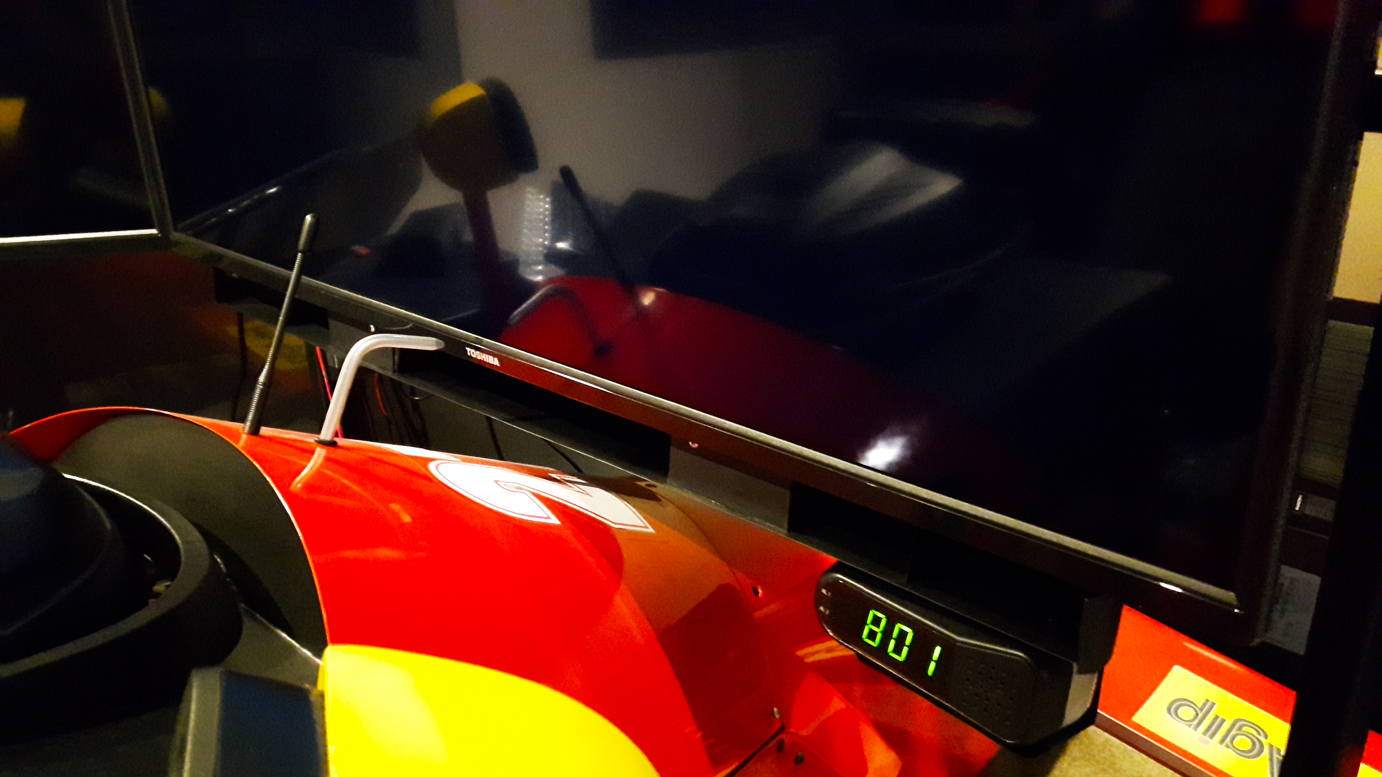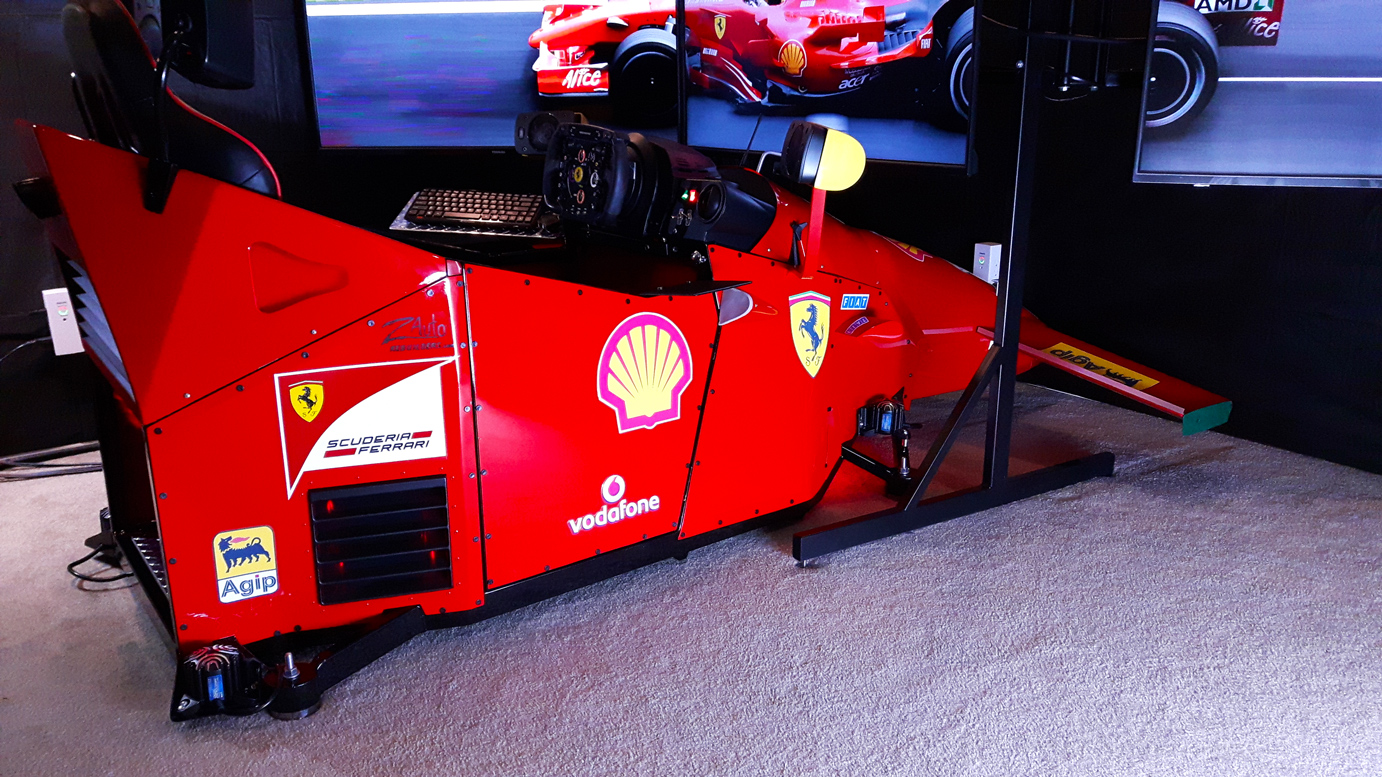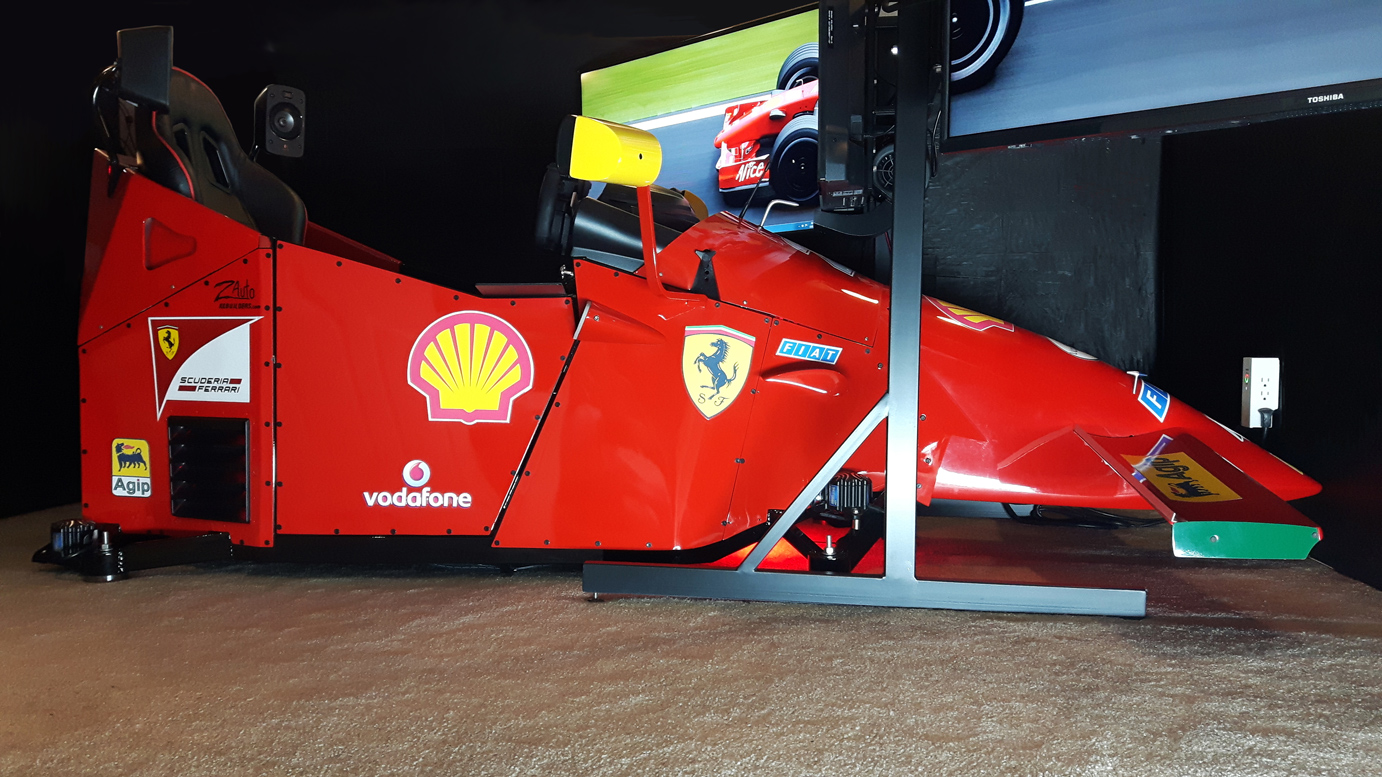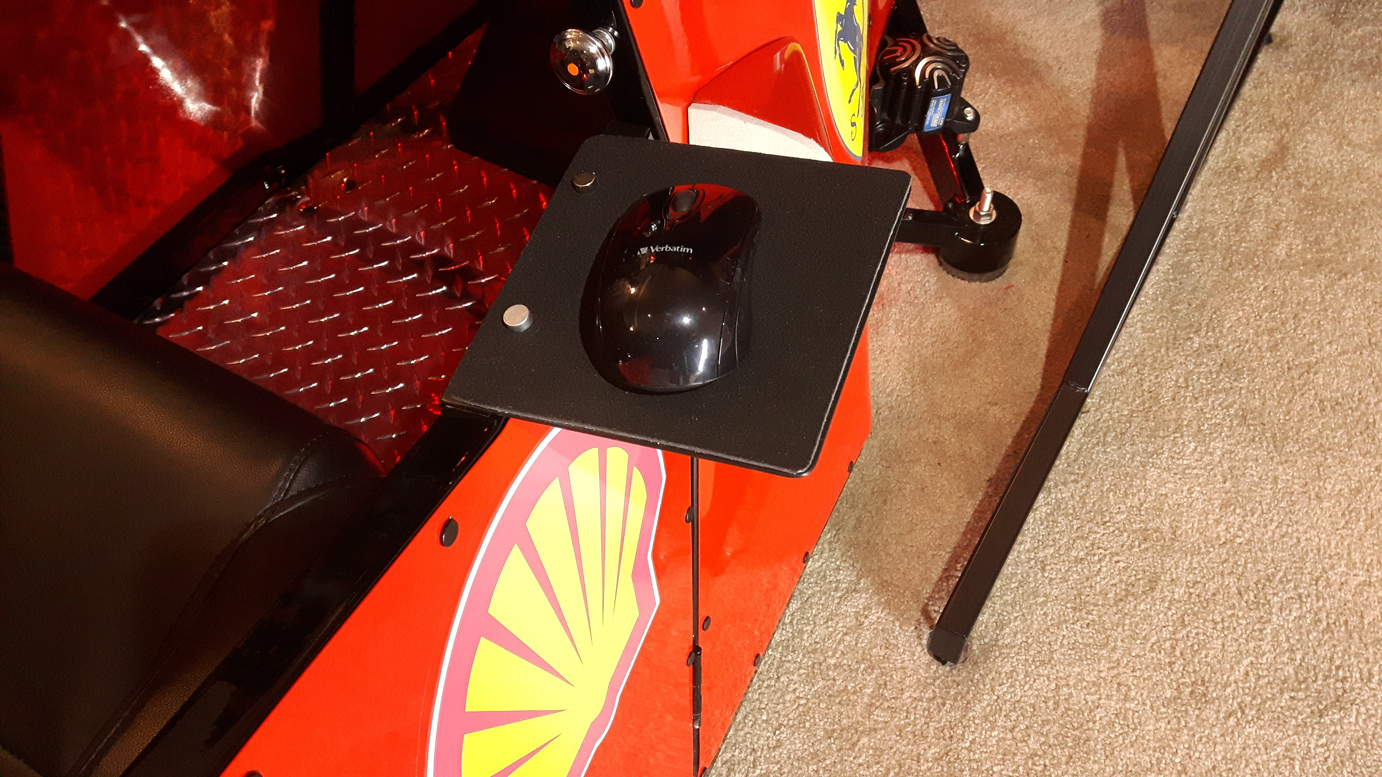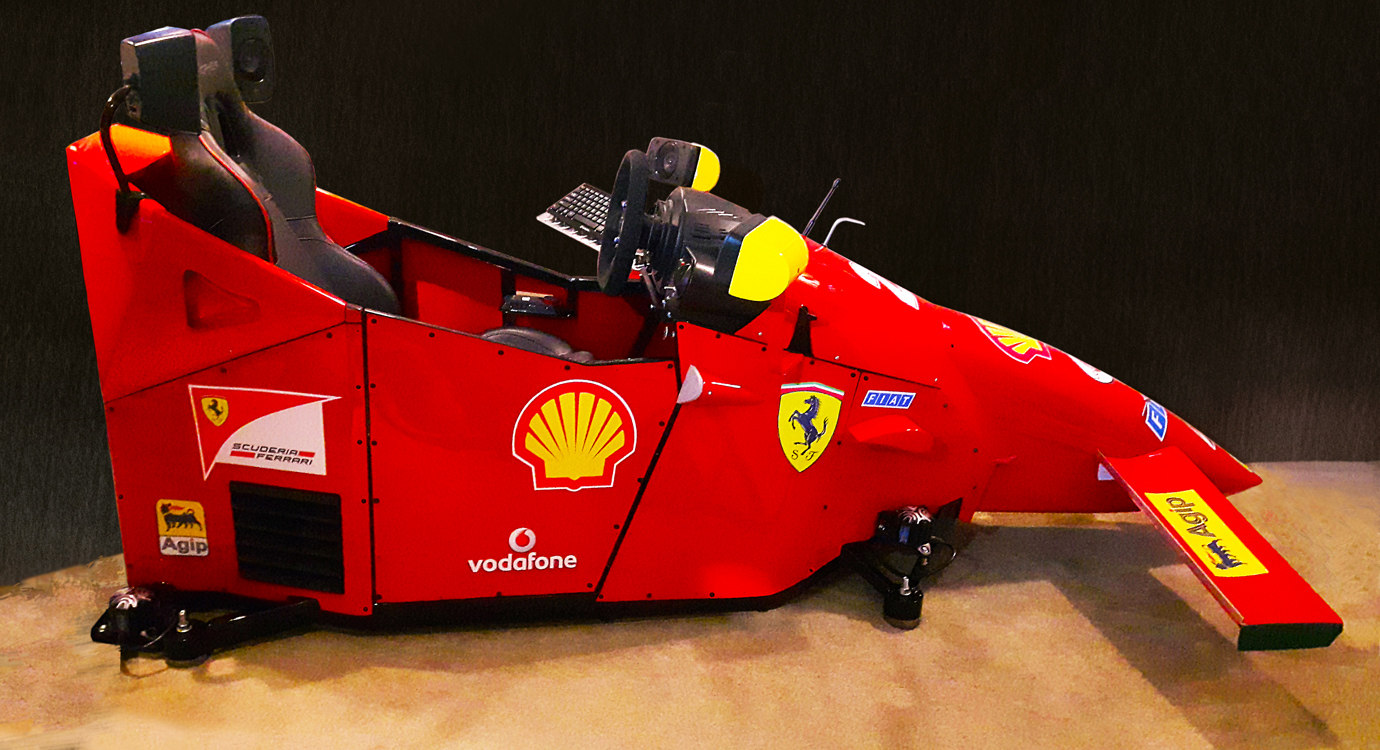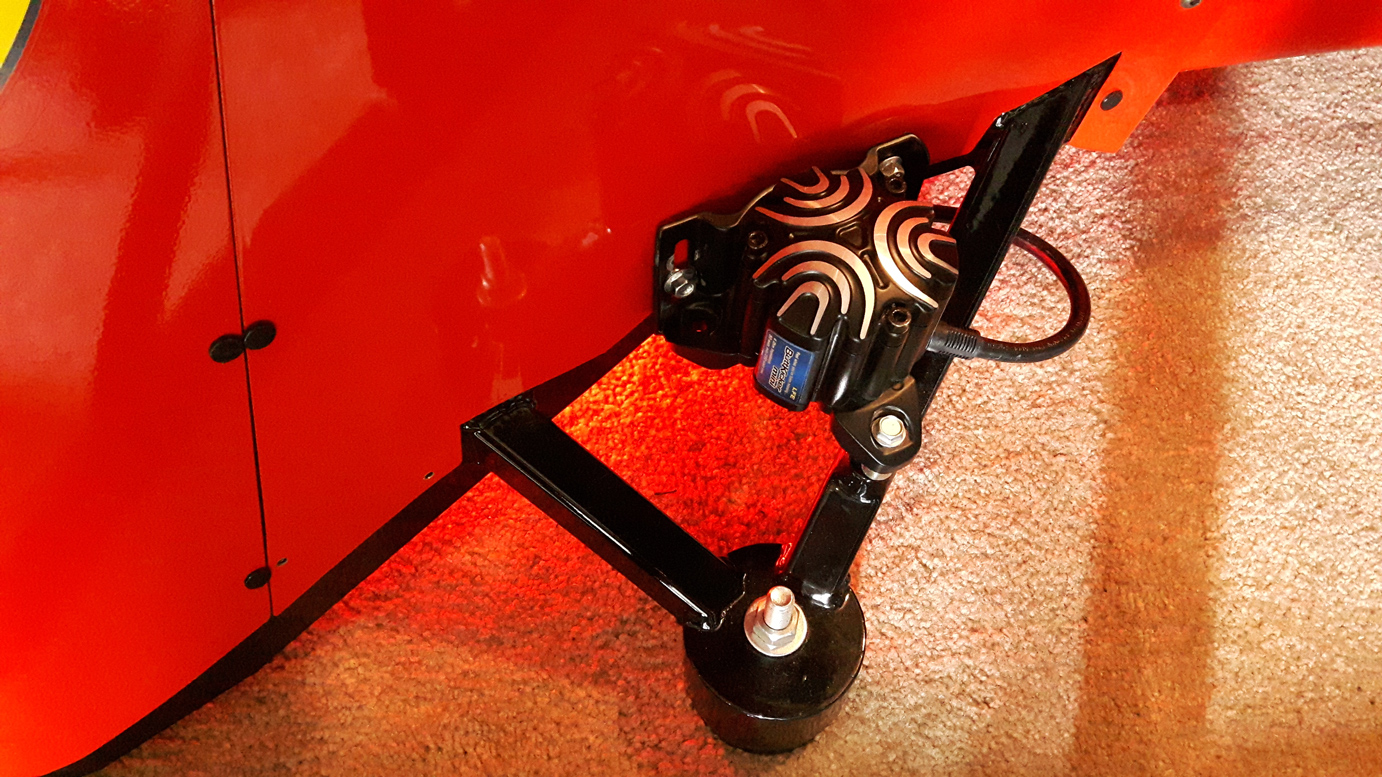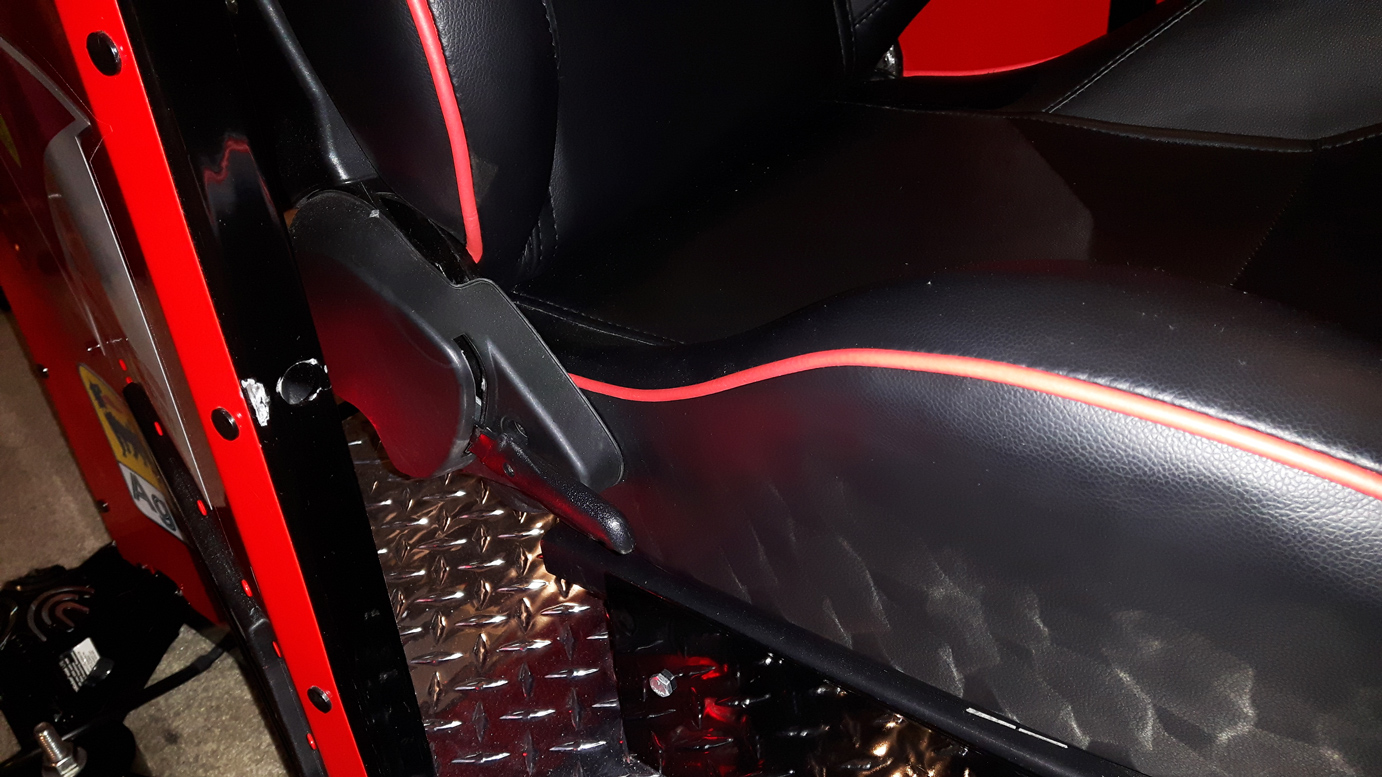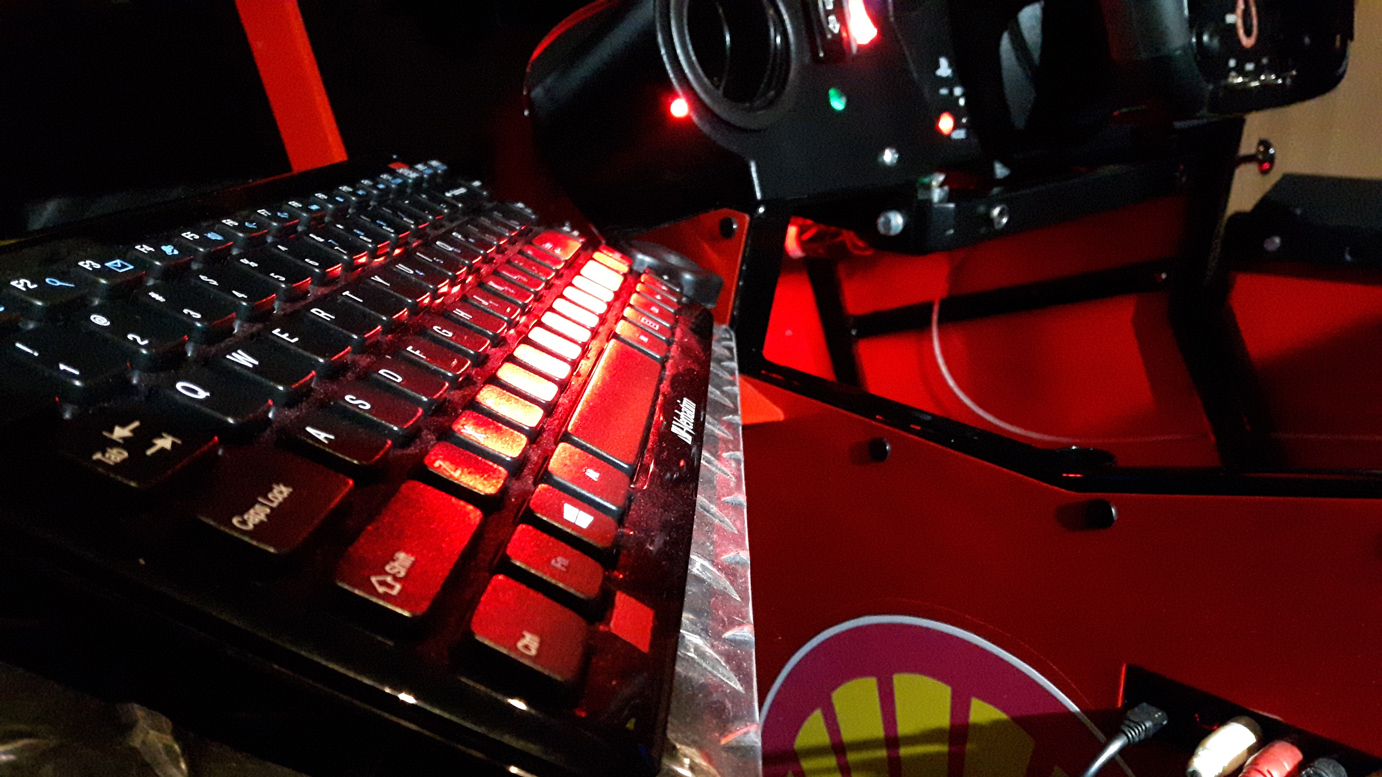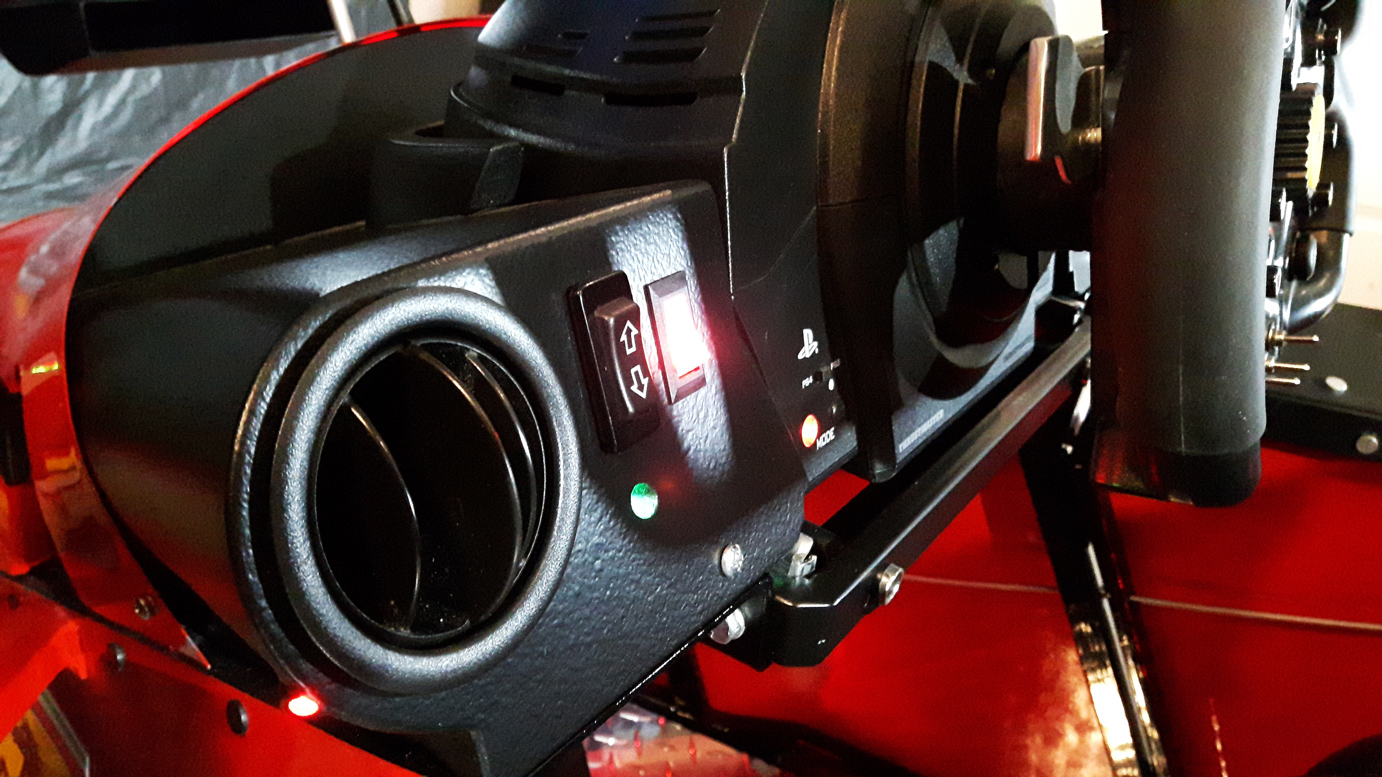 ×
Custom full bodied sim
4 corner adjustable suspension
Adjustable racecar seat
4 butt kicker LFE transducers
Thrust master T300 Ferrari Integral Alcantara edition
with quick change steering
T3PA 3 pedal set
Easy enter with door
Adjustable keyboard tray
Detachable mouse bracket
Z906 5.1 surround sound by Logitech @ 500 watts
External Creative Sound Blaster Omni 5.1
In-dash hand dryer with directional vents
Telescopic adjustable steering
550 CFM blower simulates high speed
2 600 watt American Audio amps
This ZF1 AutoSim is a custom made prototype racing simulator designed and built by ZAuto Rebuilders. Starting with a concept, it grew into what is now a complete and fully functioning simulator. I believe a racing simulator should not only act and feel like a racecar but should also look like one.
This racing simulator lets you race at home (being relatively compact for a full bodied sim at 100") anytime you want, at some of the most popular tracks, with some of the fastest, most exotic cars, all with an immersive experience rivaled only by driving an actual racecar on an actual racetrack. Like a car the sim itself is powered by 12 volts and like a car it has adjustable suspension at each corner that sits on springs. When entering and sitting in the sim, you get the feel of doing so in a real car. Because this sim was designed for going fast on a flat race course, tactile transducers (bass shakers) are used. They are mounted on the suspension arms where the wheels would normally be and are driven by two American Audio amps @ 600 watts each. This simulates engine vibrations, shift points, gear changes, road bumps, impacts, etc. Having suspension also helps in transferring these effects to the driver.
This sim has various options such as a working dash with switches controlling, lights, in-dash blower for keeping hands dry, telescopic steering and wind control that is regulated by in-game MPH. The steering and pedals used in this sim are the Thrustmaster T300, Ferrari Integral edition, with T3PA pedals providing smooth and responsive force feedback effects. 5.1 sound is supplied by the Logitech Z906 surround sound system with THX at 500 watts of power. The Z906 is plugged into a Creative Soundblaster Omni 5.1 external sound card located in the cockpit beside the driver for easy access. The racing seats are from Cipher, are mounted on double sliders, are fully reclining and have high bolsters for a wraparound fit. We are using the triple screen, 43" setup here, but a single screen or even VR is an option.
At present, a new molded body is being designed to fit the current chassis although custom designs are available.
As with all the cars and projects built at ZAuto Rebuilders the attention to detail and quality is second to none. Price starts at $29,900 (USD).